I am offering some Scrapbooking classes this Fall and Winter. The first class is for 2 two-page layouts with the new Pathfinding workshop. It is perfect timing for those beautiful fall pictures that I am sure you have all been taking. And if not, there is still time to get those gorgeous colors on pictures. I know I have taken a lot of pictures this fall already, and I hope to take a lot more.
There are 2 levels of this workshop that you can get. One is with a beautiful stamp set, the paper packet, 3 extra sheets of cardstock, an instructional brochure and 2 different packages of embellishments. The cost of the complete set is $40.
The second option is to get all the supplies, without the instructional brochure and the stamp set. The cost of this option is $31. And with both kits, you will still be taking quite a few good-sized pieces of paper home to make some more paper-crafts with.
The date of this workshop is October 9, 2014 at 6:30 p.m. Message me on Facebook by Monday, September 29th if you want to take this class, as I have to order the supplies for it.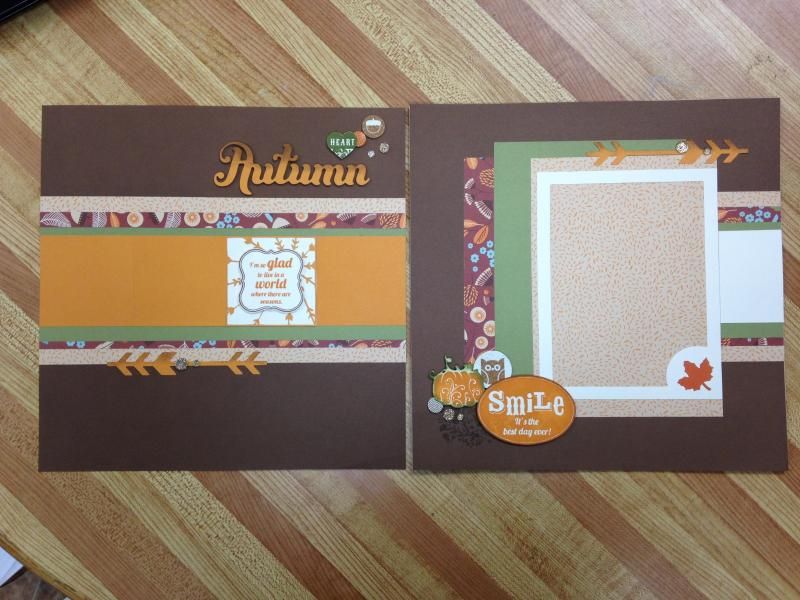 I hope you will join me for this fun class on October 9th!